Mortal Kombat 11 for PS4, Xbox One, Nintendo Switch, and PC Revealed
|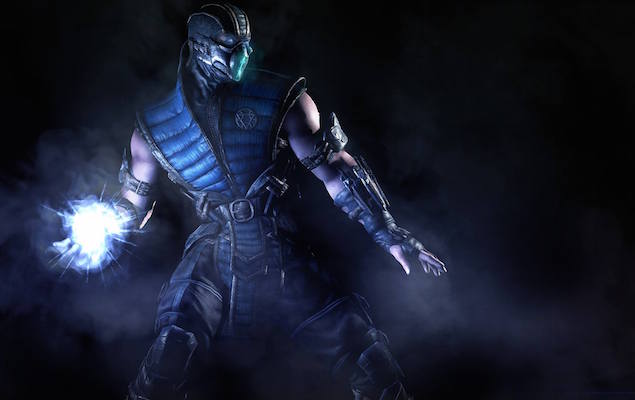 After many a leak, Mortal Kombat 11 has finally been revealed. The latest entry in the long-running fight game series was announced at The Game Awards 2018. Mortal Kombat 11 is coming to the PS4, Xbox One, Nintendo Switch, and PC. What's more is, we have a Mortal Kombat 11 release date too. The game is out on April 23. A prepared statement for the title suggests that the much maligned gear system from Injustice 2 is making a comeback as well. No information on the Mortal Kombat 11 Adventure Mode, which allegedly cribs from cult classic Mortal Kombat Shaolin Monks was detailed either.
"The all new Custom Character Variations give you unprecedented control to customise the fighters and make them your own," the statement reads. "The new graphics engine showcasing every skull-shattering, eye-popping moment, brings you so close to the fight you can feel it. And featuring a roster of new and returning classic fighters, Mortal Kombat's best in class cinematic story mode continues the epic saga over 25 years in the making."
Pre-ordering Mortal Kombat 11 nets you access to the Mortal Kombat 11 beta (just like every other big budget AAA release this generation) and series staple Shao Khan as a bonus.
According to a post on 4chan via ResetEra that leaked the game's existence and reveal at The Game Awards, this is what you can expect from Mortal Kombat 11.
Mortal Kombat 11 gameplay, modes, and story
Will be revealed at The Game Awards.
It has a four year development cycle (one year conceptualisation,  three years full development) making it the longest to date.
Conceptualising Mortal Kombat 11started while making MK X. They were always thought to be back-to-back games in terms of story.
It has proper adventure mode – new version of Shaolin Monks type of gameplay. You can play and customise your character in this mode, lots of items for weapon customisation too. Also boxes (daily, buyable etc..).
Adventure mode is two player co-op , online or single with drop-in drop-out gameplay
Story mode and adventure are different. Both are included. Story mode is normal NetherRealm Studios game style
Story revolves around three main characters
Raiden is now punishing anyone trying to even dare to attack earth realm
Emperor Liu Kang and empress Kitana: preparing army and trying to find something of stone left from ages of those deity gods in MK universe
Shang Tsung and Reiko made deal with Kotal Kahn to protect and rule outworld security, Reiko has its own agenda though gets killed middle of it
Uses Unreal Engine 4 instead of Unreal Engine 3 like all other games of NetherRealm Studios
Animation cancel: its actually not a cancel but something of pseudo of it. Much as you can expect from a western company i guess looks infinitely better than MKX in terms of animations. Something similar to Ultimate Mortal Kombat
Fujin is playable character
Johnny Cage, Goro, Sonya, Kano, Baraka, Mileena, Ferra & Torr are 100 percent not playable